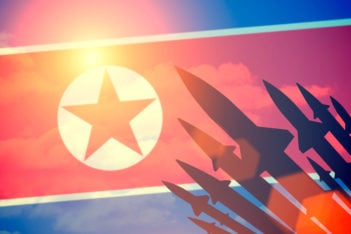 President Trump has imposed new sanctions on North Korea, in response to its latest nuclear and ballistic missile tests (see White House press release). The sanctions:
Authorise the imposition of correspondent account restrictions or blocking sanctions on any foreign financial institution that knowingly conducts or facilitates any significant transactions involving certain designated persons or trade with North Korea generally
Impose a 180-day ban on vessels and aircraft that have visited North Korea, or have been involved in a ship-to-ship transfer with a vessel that has visited North Korea in the last 180 days, from visiting the US
Authorise the Secretary of the Treasury to block any funds originating from, destined for, or passing through accounts linked to North Korea that come within the US or possession of a US person
Authorise the Secretary of the Treasury, in consultation with the Secretary of State, to impose sanctions on people involved in any of several industries in North Korea (construction, energy, financial services, fishing, IT, manufacturing, medical, mining, textiles, and transportation), North Korean ports, or at least one significant import/export to or from North Korea
Separately, the ambassadors of EU Member States are said to have provisionally agreed on a package of new sanctions on North Korea. If agreed to by EU Foreign Ministers at their next meeting on 16 October, the sanctions are expected to ban all EU investment in North Korea, add to the range of luxury goods it is prohibited to export to the country, and impose an oil embargo.