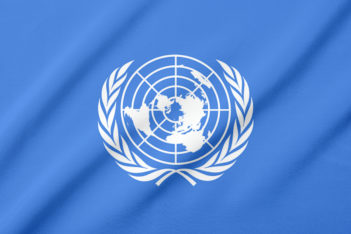 The UN Security Council has voted in favour of a US-drafted resolution to introduce new sanctions on North Korea.  The UN's press release and the text of the resolution are here. The sanctions were amended from initial US proposals in order to win the support of Russia and China (see previous blog). The new resolution prohibits:
North Korean textile exports;
the transfer of all condensates and natural gas liquids to North Korea;
the transfer of refined petroleum products in excess of 500,000 barrels until the end of the year and in excess of 2million barrels per year thereafter;
the transfer of crude oil in amounts in excess of that which was transferred by the state in question in the 12-months leading up to the resolution being passed;
Member States from authorising North Korean nationals to work in their jurisdictions unless authorised by the UN's North Korea sanctions committee; and
new or existing joint ventures with North Korea.
The resolution also requires the inspection of vessels, with the consent of the vessel's flag state, if there are reasonable grounds to believe that they are carrying items subject to sanctions, and extends a number of existing sanctions. 3 new North Korean government entities have also been listed on the sanctions – the Central Military Commission, the Organisation and Guidance Department, and the Propaganda and Agitation Department – as well as member of the country's Central Military Commission Pak Yong Sik.
 The UK government's notice is here.