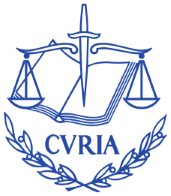 The General Court of the EU dismissed a case brought by a gold export company Uganda Commercial Impex Ltd to annul its inclusion on the EU's sanctions on the Democratic Republic of Congo.  Judgment here Cases T-107/15 and T-347/15 Uganda Commercial Impex Ltd v Council [2017].
The EU sanctioned Uganda Commercial Impex because the UN Sanctions Committee had said (since 2007) that (inter alia) it "bought gold through a regular commercial relationship with traders in the DRC tightly linked to militias. This constitutes 'provision of assistance' to illegal armed groups in breach of the arms embargo".
The Court said the EU institutions had discharged their duty properly in implementing this UN listing. In particular, the court said listing was justified by the UN panel of expert reports on which it was based (and dismissed grounds for annulment based on the duty give reasons, proportionality and rights of defence).  The applicant's evidence refuting the panel of experts' report was declared inadmissible because it had not been submitted with the EU court application and because the witness statement was given by one of the company's directors who therefore has "a direct personal interest in the outcome of the present proceedings" (the Court has taken this approach to witness statements in a few recent sanctions cases).