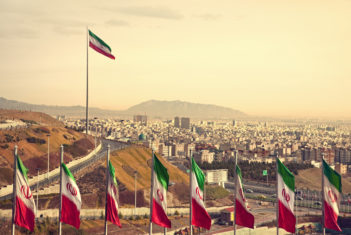 The USA yesterday designated 14 people and entities for supporting "illicit Iranian actors or transnational criminal activity". The new listings target Iran's military, Revolutionary Guard Corps, and ballistic missile programme; 3 networks are said to have provided support through the development of unmanned aerial vehicles and military equipment, the production and maintenance of fast attack boats, or the procurement of electronic components.
The US has also designated Iran-based Ajily Software Procurement Group as a Transnational Criminal Organisation, along with 3 connected people, for stealing engineering software programmes from the US and other Western countries, some of which it sold to the Iranian military and government.
Details of all the new listings are here, and the State Department's statement is here. On Monday the US administration certified that Iran was complying with its obligations under the JCPOA nuclear deal. However, it has been highly critical of Iran's continued development of ballistic missiles and some of its activities in the Middle East, and promised new sanctions to "hold Iran accountable". The Iranian Foreign Ministry said it will reciprocate by sanctioning US persons (link to statement here).