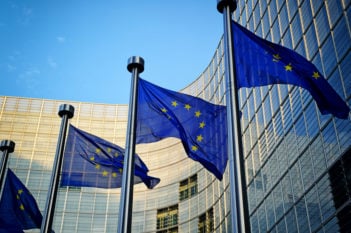 DPRK
The EU has amended the entries for 3 entities subject to its sanctions on DPRK, namely Namchongang Trading Corporation, Green Pine Associated Corporation, and Strategic Rocket Force of the Korean People's Army.  It has also deleted the entries for Pak To-Chun, Paek Se-bong, and Strategic Rocket forces from its annexes containing autonomous EU listings, because they are now listed by the UN since June (see previous blog).
See Commission Implementing Regulation 2017/1330 amending Council Regulation 329/2007 and Council Decision (CFSP) 2017/1339 amending Council Decision (CFSP) 2016/849. The UK's notice is here.
Libya
As foreshadowed earlier this week here, the EU has introduced new restrictions on exports to Libya, relating to certain goods which may be used for human smuggling and trafficking. The list of goods is in Annex VII of Regulation 2016/44 as amended. The EU has also continued its sanctions against all currently listed persons (see notice here). Regulation 2017/1325 amending Regulation 2016/44 and Decision 2017/1338 amending Decision 2015/1333.
Democratic Republic of Congo
The EU has implemented UN amendments to the listing criteria for sanctions on the Democratic Republic of Congo to include people involved in planning, sponsoring, or participating in attacks against members of the UN Group of Experts. Regulation 2017/1326 amending Regulation 1183/2005 and Decision 2017/1340 amending Decision 2010/788/CFSP.