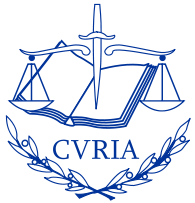 The Grand Chamber of the ECJ has upheld an application brought by the EU Council to set aside a decision of the General Court to annul the designation of Hamas (see previous blog), and has dismissed the application to set aside the judgment annulling the re-listing of the Liberation Tigers of Tamil Eelam (LTTE) (see previous blog). Case C-79/15 P Council v Hamas and Case C-599/14 P Council v LTTE.
The ECJ said the General Court was wrong to have held that in considering whether a re-listing remained justified on the basis of ongoing terrorist risk, the EU had to decide only on the basis of material that had been assessed by the national authorities.
Because the General Court's decision to annul Hamas' listing was solely based on that ground, ECJ referred the case back to the General Court. However, in LTTE's case the ECJ found that the General Court's decision to annul was correct on other grounds despite that error; the Council had not included in its reasons an assessment of whether the Indian competent authority protected rights of defence and effective judicial review in a manner equivalent to protection at EU level.