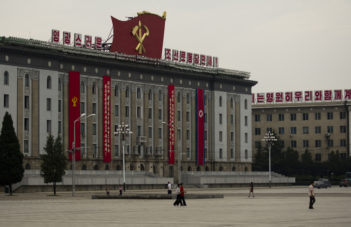 Last Friday, the UN Security Council imposed new sanctions on 18 DPRK officials and entities in response to North Korea's most recent ballistic missile tests. The UN press release is here, and a link to the new resolution (2356 (2017)) is here.
The EU's implementing measures (published today) are Commission Regulation 2017/970 amending Council Regulation 329/2007 and Council Decision 2017/975 implementing Council Decision 2016/849.
The sanctions subject listed people and entities to an asset freeze and travel ban in all UN countries. Among those newly listed are Cho Il-U, said to be in charge of DPRK's foreign espionage activities, the Vice Director of its Propaganda and Agitation department, and the Strategic Rocket Force of the Korean People's Army, which is responsible for the country's ballistic missile programmes. The US representative to the UN Security Council, which sponsored the resolution, warned that the pressure on DPRK would not cease until it ended its illegal activities, and China's representative expressed support for the "double strengthening" of the non-proliferation regime.
Separately, OFAC also designated 3 people and 6 entities said to be responsible for financing and supporting North Korea's nuclear weapons and ballistic missile programs. The details are here.