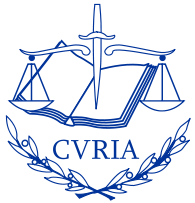 The European Court of Justice has given its judgment on an appeal brought by Safa Nicu, an Iranian company that successfully applied in 2014 to have its listing on the EU's sanctions against Iran annulled, and on a cross-appeal brought by the EU Council. Case C-45/15 P Safa Nicu v Council [2017].
Safa Nicu appealed against the General Court's decision to dismiss most of its €7.7m claim for damages resulting from the imposition of EU sanctions, awarding it €50,000 for reputational damage. The Council's cross-appeal called for the Court to set-aside the decision to award Safa Nicu non-pecuniary damages. The General Court judgment was the first awarding damages in a sanctions case (see previous blog), and the Court of Justice has upheld the judgment below on all points. The main points are as follows:
The ECJ upheld the General Court's reasoning that the Council's failure to substantiate the reasons for Safa Nicu's listing with evidence for 3 years was a "sufficiently serious breach" of EU law (the pre-condition for an award of damages from an EU institution). The Court rejected the Council's argument that the obligations on the Council had not been clear at the relevant time – the principles had been clear from the court's case law since at least Kadi I.
The ECJ also said the General Court had been correct to have considered all circumstances of the case in deciding whether to award damages, including whether annulment provided sufficient reparation, the gravity of the breach, its duration, the Council's conduct, and the effect of listing Safa Nicu on third parties.
The Court held that the General Court had also been justified in dismissing Safa Nicu's claims for material damage, because the company had not provided sufficient evidence on the damage caused by the sanctions or the causal link between the imposition of sanctions and its losses.