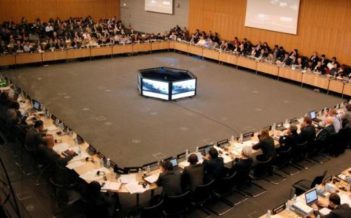 The Financial Action Task Force (FATF), which sets standards for combating money laundering and terrorist financing (AML/CFT), has renewed its call for enhanced due diligence when dealing with North Korea in a press release.
FATF remains concerned about AML/CFT in DPRK, and so has urged members to apply UN targeted financial sanctions (and other measures) to protect their financial sectors from risks emanating from DPRK.
The FATF has also renewed the suspension of its requirement that member states impose counter-measures on Iran for deficiencies in its AML/CFT regime, which FATF introduced last year in response to Iran's adoption of and commitment to an action plan to address those deficiencies (see previous blog). The FATF still calls on all jurisdictions to continue to advise their financial institutions to apply enhanced due diligence when dealing with Iran.