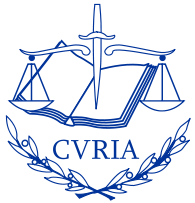 The General Court of the EU has rejected an application to annul the inclusion of Dmitrii Kiselev on the EU's restrictive measures. Judgment here; Case T-262/15 Kiselev v Council. Mr Kiselev was included in March 2014 on the EU's asset freezing & travel ban measures for being a State-appointed propagandist supporting the deployment of Russian forces in Ukraine. The Court has held (in summary) that:
The EU's Russia sanctions do not breach the EU / Russia Partnership Agreement because Russia's actions in Ukraine fall within the exceptions for "war or serious international tension constituting threat of war".
The phrase "active support" for the Russian Government's actions in Ukraine should be interpreted as referring to "persons who – without being themselves responsible for the actions and policies of the Russian Government destabilising Ukraine and without themselves implementing those actions or policies – provide support for those policies or actions" and covers only forms of support which are significant enough to "contribute to the continuance of" Russia's "actions and policies destabilising Ukraine".
Including Mr Kiselev was a justified and proportionate restriction on his freedom of expression. He had given active support by portraying events in Ukraine in a light favourable to the Russian Government. Less restrictive measures such as a system of prior authorisation would not  have been as effective in pursuing the aim of "bringing pressure to bear on Russia's decision-makers responsible for the situation in Ukraine".