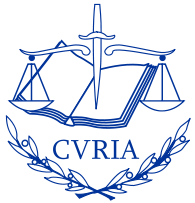 We previously reported on the General Court's Kadi(2) type judgment (link here) rejecting the application for annulment brought by the Sanabel Relief Agency Ltd and 3 people connected with it (Al-Faqih, Abdrabbah, & Nasuf) on the grounds that the Commission had complied with its Kadi (2) duties of independently assessing the evidence for EU implementations of UN terrorist sanctions listings, the applicants had been sent narrative summaries, the EU had assessed their responses and the UN's reasons, and the applicants had eventually been de-listed. The Sanabel Relief Agency had ceased to exist so the Court also held that it had no continuing interest in the proceedings. The Court of Justice has just affirmed that judgment on appeal in Case C-19/16 P Faqih & Ors v Commission (Council intervening) – link to the appeal judgment here. The ECJ has held that the Court below was entitled to have held that:
Sanabel Relief agency no longer existed in law and therefore did not have capacity to bring legal proceedings before the EU court;
the applicants' proportionality plea was insufficiently particularised; and
the Commission had properly discharged its Kadi (2) duties.