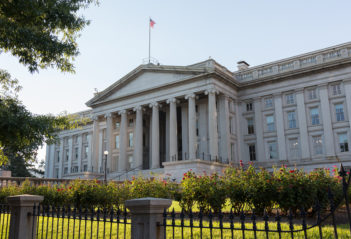 Iran
OFAC has sanctioned the Tehran Prisons Organisation and a senior official within Iran's State Prison Organisation, Sohrab Soleimani, in connection with alleged serious human rights abuses in Tehran's Evin Prison. Tehran Prisons Organisation, which Soleimani previously headed up and now oversees in his current role, is allegedly responsible for abuses against political prisoners housed in Evin Prison, including an incident in April 2014 in which several political prisoners are said to have been brutally attacked by prison staff. In its press release, the US Treasury said that the US would "vigorously exercise its sanctions authorities outside the scope of the JCPOA to counter the Iranian government's support for terrorism, ballistic missile programme, regional destabilisation, and human rights abuses".
ISIL & Al-Qaida
Two ISIL financial facilitators in Libya, Ali al-Safrani and Abd Zarqun, and Algerian ISIL supporter Hamma Hamani have been designated by OFAC as Specially Designated Global Terrorists. Al-Safrani and Abd Zarqun are said to be high-level leaders within ISIL, and Hamani is said to have supported ISIL and trafficked weapons in Libya. The Treasury's press release is here.
In addition, the US State Department has designated 2 Canadian citizens, Tarek Sakr and Farah Shirdon, as Specially Designated Global Terrorists. Sakr is said to have conducted sniper training in Syria and been linked to Syrian al-Qaida affiliate al-Nusrah Front. Shirdon is allegedly a prominent ISIL fighter and recruiter who has also been involved in fundraising. The State Department's press release is here.