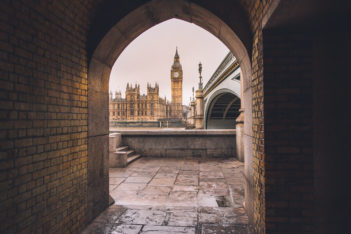 The UK government has responded to a report and recommendations by the House of Lords' EU Justice Committee on the legality of EU sanctions (see previous blog). In its response the Government accepted:
That the EU courts have been right to annul listings where the EU has been unable to adduce evidence supporting them, and states that the UK "has been seeking to improve the robustness of sanctions listings" in particular by providing open source evidence, and only agrees to a listing if it is satisfied that the evidence available satisfies a "reasonable grounds to suspect" test, which the Government considers to be the appropriate test.
The concern that it takes the EU institutions too long to respond to correspondence from listed people and entities, and agreed that there should be an expedited correspondence procedure in cases of mistaken identities.
The Government disagreed with:
The suggestion that the practice of re-listing people who have had their listings annulled by the EU courts makes those judgments inconsequential, and states that the EU would not re-list without good reason.
The Committee's call for open-source evidence packages substantiating sanctions listings to be provided to the scrutiny committees as a routine aspect of scrutiny due to confidentiality and diplomatic concerns.
The suggestion that an EU Ombudsperson be created akin to the UN AQ Committee Ombudsperson.
The response also criticises the EU Court's closed material procedure (see previous blog), but the Government's recent White Paper plans to introduce UK closed material procedures in the UK post Brexit (on which see previous blog).