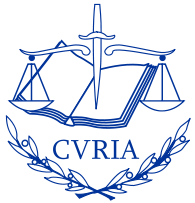 The General Court of the EU has annulled a listing of Alkarim for Trade and Industry LLC, a Syrian firm involved in trading lubricants and base oils, from the EU's sanctions on Syria. Alkarim remains listed for reasons given in subsequent listings that it did not challenge.
The challenged reasons for Alkarim's listing were "Parent company of Pangates with operational control of it. As such it is providing support to and benefiting from the Syrian regime. It is also associated with listed Syrian oil company Sytrol". See Case T-35/15 Alkarim for Trade and Industry LLC v Council [2017]. The Council said these reasons showed that Alkarim benefited from and supported the regime, and was associated with a listed entity, Sytrol.
The Court found that the Council had not provided sufficient evidence to support its assertions that Alkarim was the parent company of Pangates, a listed firm, and that it was associated with Sytrol, or that it was associated with the Syrian regime. The judgment contains comments about the circumstances in which applicants can rely on evidence submitted late. The Council was ordered to pay Alkarim's costs.