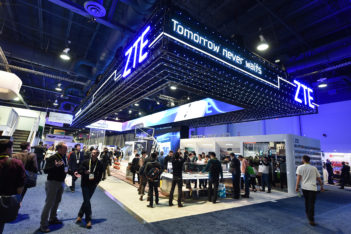 ZTE (Zhongxing Telecommunications Equipment Corporation and ZTE Kangxun Telecommunications Ltd), a Chinese telecoms company, has agreed with OFAC, BIS and the DOJ in the USA to plead guilty to civil and criminal charges of violating US sanctions on Iran and North Korea, and pay a combined $1.2bn in fines ($300m of which is suspended). It also agreed to a 7-year suspended denial of export privileges, and to dismiss 4 senior officials who were involved in the violations.
A 5-year-long investigation found that ZTE had conspired to evade US sanctions by incorporating US components into its equipment and illegally shipping it to Iran, and by making 283 shipments of telecoms equipment to North Korea. ZTE is also said to have used "isolation companies" to conceal the use of controlled US-components, intentionally failed to mention them on customs declarations, employed people to specifically remove incriminating evidence from internal communications, and caused its lawyers to unintentionally lie to US officials.
ZTE was first penalised by US authorities in March 2016, when US companies were prohibited from selling to it without a specific licence, and non-US companies were prohibited from selling products to it which contained a significant percentage of US-made components (see previous blog). The US Department of Commerce will recommend that the requirement for a licence to do business with ZTE be lifted if ZTE complies with the terms of its settlement agreement.