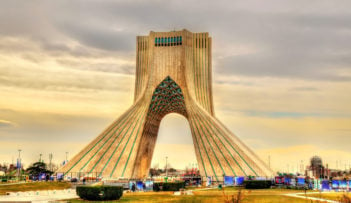 Following a review of its nuclear sanctions on Iran and several judgments of the General Court and the Court of Justice annulling listings on those measures, the EU has confirmed that a number of entities no longer appear on the EU's sanctions lists (see previous blogs here and here). They are:
Moallem Insurance Company
Petropars Operation & Management Company
Petropars Resources Engineering Ltd
Iran Aluminium Company
Iran Liquefied Natural Gas Co.
Hasseatic Trade Trust & Shipping (HTTS) GmbH
Naser Bateni
North Drilling Company
Good Luck Shipping Company LLC
In addition, the EU has confirmed that it has deleted from its sanctions lists the following entities:
Bank Saderat PLC (London) (see previous blogs on the EU deletion of Bank Saderat Iran)
Neka Novin
West Sun Trade GMBH
Oil Industry Pension Fund Investment Company (OPIC)
See Regulation (EU) 2017/77 implementing Regulation 267/2012 and Decision 2017/83 amending Decision 2010/413/CFSP. HM Treasury's notice is here.