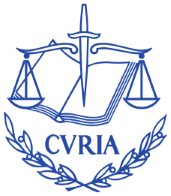 The General Court of the EU has dismissed the annulment application brought by Almaz-Antey, a Russian defence firm, which challenged its listing on the EU's sanctions that target people and entities responsible for undermining the territorial integrity of Ukraine. Case T-255/15 Joint-Stock Company 'Almaz-Antey' Air and Space Defence Corp v Council [2016]. This is the 2nd judgment interpreting the EU's targeted Russia sanctions (the 1st being Rotenberg – see previous blog).
The EU's reasons given for including Almaz-Antey in July 2014 are that it is a state owned company that manufactures weapons for the Russian army, an army which provides heavy weaponry to Ukrainian separatists used for shooting down aircraft. The Court rejected the applicant's challenge to the proportionality of the listing criterion, finding that the EU had legitimately amended the criteria to include people / entities "materially or financially supporting actions which undermine or threaten the territorial integrity, sovereignty and independence of Ukraine". And the Court held that it was legitimate to include the applicant on the basis of that criterion even though the evidence showed that it had not supplied weapons to Ukraine or for use there; it was enough that it was a state-owned company supplying weapons to the Russian army which itself supplies weapons to the separatists in Eastern Ukraine.
As is often the case, the Court rejected the applicant's other arguments based on vague reasons, rights of defence and proportionality, and ordered the applicant to pay the EU Council's costs. There are interesting comments at paras 147-8 of the judgment about the Council's use of press articles as evidence.