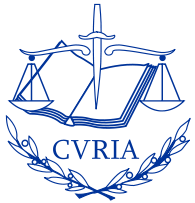 The General Court annulled the original targeted sanctions on the Export Development Bank of Iran and Bank Refah Kargaran in September 2013.  They had been listed in July 2010 on the grounds that they had helped designated entities to circumvent sanctions (Bank Refah Karagan was said to have helped Bank Melli Iran to do so), and in the case of the Export Development Bank that it had provided financial services to companies associated with nuclear proliferation.
The EU re-listed them after the banks won their annulment actions (as it frequently does), changing the criterion it relied on from helping a designated person to evade sanctions to providing "support for the Government of Iran". The new allegation in November 2013 against the Export Development Bank is that it is "a state-owned enterprise providing financial support to the Iranian government", and against Bank Refah is that it is an "entity providing financial support to the Iranian Government.  It is 94% owned by the [OSS], which is itself controlled by the Iranian government, and provides banking services to government ministries".
The EU Court has upheld both re-listings in judgments linked to here (Export Development Bank of Iran & Bank Refah Kargaran) on the grounds that the Council had demonstrated (on the new criterion) that the banks provide financial support of a sufficiently important kind to the Government of Iran to justify their designation.  As in past cases, there was no need for the Council to show that the financial support was itself directly related to Iran's nuclear programme, but rather that it was "quantitatively or qualitatively" significant.