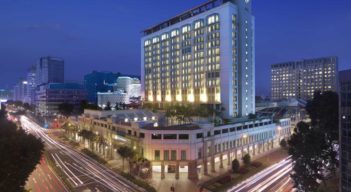 The American Conference Institute is holding its 2nd Asia Pacific Summit on Economic Sanctions Compliance and Enforcement on 17 November 2016 at InterContinental Singapore, Singapore.
The conference hosts experts from around the globe, including the United States, Hong Kong, and Singapore, to discuss the latest trends and compliance challenges facing companies in a variety of industries. It also offers the chance to network and share knowledge with colleagues from the worlds of banking, manufacturing, government, law, and more.
Group discounts are available for 3 or more people. www.AmericanConference.com/SanctionsSingapore for more details or to register online. A 10% discount is available to EU Sanctions readers with the code P10-999-ESB17.