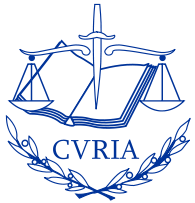 The General Court of the EU has today decided the 1st case challenging the legality of a Russian EU sanctions listing. The case was brought by Arkady Rotenberg and the judgment is here – Case T-720/14 Rotenberg v Council.  Maya Lester QC appeared for Mr Rotenberg.
The Court held that Mr Rotenberg's original listing in July 2014 was unlawful. This was because the EU could not prove that he:
Was "associated with people responsible for undermining the territorial integrity of Ukraine" because the EU could not prove that AR was a shareholder in / controlled Giprotransmost or a beneficial owner of Volgomost, which had conducted a feasibility study into the construction of  bridge from Russia into Crimea. In order to fulfil that criterion, the Court said the EU would have to have demonstrated "a direct or indirect link" between the activities or actions of listed people and the situation in Ukraine.
"Benefitted from decision-makers who were responsible for the annexation of Crimea", because the EU had relied on contracts Mr Rotenberg's companies had won for the Sochi Olympics that had been awarded before President Putin had threatened the annexation of Crimea. The Court said that in order for that criterion to satisfy the principle of legal certainty, it had to be interpreted to mean that the Russian decision-makers in question (who had to be named) "should already at the very least have started to prepare the annexation of Crimea and the destabilisation of Eastern Ukraine" in which case those benefitting from those decision makers could not have been "unaware of the involvement of those decision-makers" in those preparations, and that they would be prevented from supporting those decision-makers by the resources they derived from those benefits being targeted.
Mr Rotenberg's listing in July 2015 was also in part unlawful because it repeated those 2 reasons.  However, the July 2015 listing was upheld because it had added 2 new reasons for suggesting that Mr Rotenberg had benefitted from decision-makers (in this case President Putin) responsible for the annexation of Crimea which the Court said were sufficient, namely that Mr Rotenberg:
owns Stroygazmontazh which had been awarded a contract to build a bridge between Russia and Crimea, which the Court held would undermine Ukraine's territorial integrity, and
is the Chairman of the publishing house Prosvescheniye, and as chairman the Court said Mr Rotenberg "could not reasonably have been unaware of the editorial line in publications of the publishing house which he headed" namely a public relations campaign to persuade Crimean children that they are Russian citizens.
The applicant's additional arguments on the vagueness of reasons, proportionality, rights of defence and data protection did not succeed. Each side was ordered to bear its own costs.