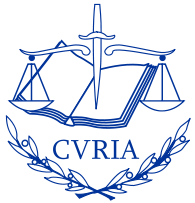 The National Iranian Tanker Company had its EU listing annulled in July 2014 (blog here), when the reasons given for its inclusion on the EU's Iran sanctions were that it was "effectively controlled by the Iranian Government. Provides financial support to the Government of Iran through its shareholders which maintain ties with the Government". Although the Council did not appeal, it re-listed NITC in 2015 on the grounds that it provides "logistical support" on the same factual basis. The EU General Court has now rejected NITC's application to annul that re-listing (Case T-207/15, judgment here), saying that:
The EU Council may re-list an entity on the basis of the same facts as the first listing, and may re-list on the basis of facts or legal criteria it could have relied on for an initial listing. Link to the interim relief judgment on this point is here.
Although the Council was relying on the same facts, giving them the new label "logistical support" rather than "financial support" meant the issue was not res judicata (and didn't breach the NITC's legitimate expectations or the principles of legal certainty and effective remedies) because the Court had previously only considered "financial support" in relation to NITC.
The Council was entitled to conclude (on the basis of the EU Court's case law on the meaning of "support to the Government of Iran" such as NIOC, link here, and other judgments reported on this blog) that NITC provides logistical support to the Iranian Government given the significance of its transport activities in the Iranian oil sector. The Court therefore did not examine the arguments in relation to financial support.
The Court approached rights of defence by saying that late disclosure of evidence would only justify annulment if a re-listing could not have been justified on the basis of the material which was disclosed in good time. The Court found that the Council gave an unnecessary short deadline for NITC to submit observations, but that that didn't prevent NITC from making its views known.
Interestingly, however, the Court said the Council has an obligation to be particularly rigorous in its re-listing decisions, and that a lack of rigour could be relevant to any damages claims for wrongful initial listings.
Maya Lester QC acts for the NITC.