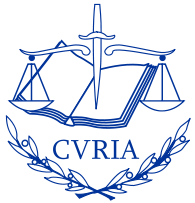 The General Court of the EU has granted applications brought by Tri Ocean Energy (TOE) and its subsidiary Tri-Ocean Trading (TOT) for their listings on the EU's sanctions against Syria to be annulled. The judgments are here: Case T-719/14 Tri Ocean Energy v Council & Case T-709/14 Tri-Ocean Trading v Council. There were 2 main reasons for this result:
The Council had not properly identified the two entities, which (although one was a subsidiary of the other) were separate corporate entities.
The Council had not substantiated its allegation that the applicants were "providing support to the Syrian regime and benefitting from the regime by organising covert shipments of oil to the Syrian regime". The ex post facto evidence submitted by the Council did not support its factual assertions.
In view of its decision to annul the listing of Tri Ocean Energy, the Court also upheld the annulment application brought by Mohamed Farahat, a Vice-President of Tri Ocean Energy, given that his listing was based entirely on his relationship with that organisation. See Case T-830/14 Farahat v Council.