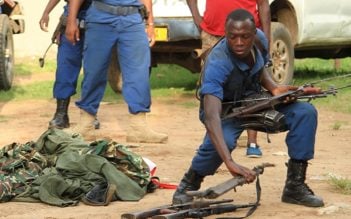 The US has sanctioned two pro-government officials and one member of an armed opposition group in Burundi for threatening Burundi's peace, security, or stability. US sanctions on Burundi have been in force since the start of its political crisis last year, following the election of President Nkurunziza to a disputed 3rd term (see previous blog). The 3 people are:
Marius Ngendabanka – Military commander, said to be involved in "purification" operations against those opposed to the president's 3rd term.
Ignace Sibomana – A member of the Burundian security forces linked to the president's inner circle, said to have supported the commission of extrajudicial killings.
Edouard Nshimirimana – A former senior Burundian army officer who leads the FOREBU rebel group, which armed itself by conducting attacks on military camps that led to 87 people reportedly being killed.
In the US Treasury's press release, Acting Director of OFAC John Smith said that the Treasury "is committed to disrupting this destructive behaviour that has such harrowing consequences on the Burundi people", and is being engaged in by "both sides of the conflict".