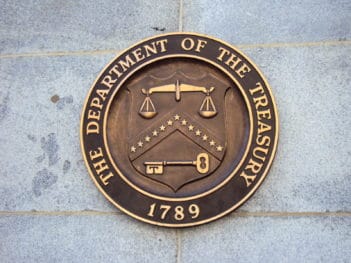 OFAC has published new FAQs on the lifting of Iran sanctions under the JCPOA. The guidance is intended to address uncertainty among financial institutions and other businesses as to what is and is not prohibited under the sanctions relief. The new FAQs (C.15 & C.16, K.14-22) say that:
US financial institutions can transact with and maintain correspondent accounts for non-US, non-Iranian, financial institutions that do business with Iranian financial institutions, provided those institutions are not on the SDN List.
Non-US financial institutions are still prohibited from routing unauthorised Iran-related transactions through US financial institutions, and accordingly they should have appropriate compliance checks in place.
Non-US, non-Iranian entities may engage in transactions with Iranian persons not on the SDN List, even though one or more US persons serve on that entity's board of directors, provided the US-persons are "walled off" from those transactions. A blanket recusal policy should be considered, as case-by-case abstentions could be deemed a prohibited facilitation / export of services under the Iranian Transactions and Sanctions Regulations.
General Licence H
General Licence H, published alongside the implementation of the JCPOA in January this year, authorises non-US entities that are owned or controlled by US persons to engage in a range of previously prohibited transactions involving Iran (see previous blog).
The US parent of a foreign subsidiary is authorised to alter its or the subsidiary's policies and procedures to allow the subsidiary to establish a physical presence in Iran. The subsidiary would still be prohibited from exporting or supplying goods to Iran or the government of Iran.
US-owned or controlled foreign entities are not considered US persons under the ITSR.
A non-US entity is considered owned or controlled by a US person if one or more US persons, in the aggregate, hold a 50% or greater share in the entity.
A foreign entity that is publicly traded, or where ownership is otherwise widely dispersed, will not be regarded as being owned or controlled by a US person if US persons, in the aggregate, hold more than 50% of the shares but no one US person holds a controlling share.
US-owned or controlled foreign entities are authorised to engage in transactions with people and entities on the 13599 List, which lists foreign entities that are no longer SDN designated but have been identified as meeting the definition of Government of Iran or Iranian financial institution.
US persons who, in the aggregate, own or control a foreign entity, may amend the policies and procedures of US entities that own a portion of that foreign entity, or of the foreign entity itself, in order to allow the foreign entity to engage in transactions that are authorised under General Licence H.
US persons may continue to be involved in the day-to-day operations of an owned or controlled foreign entity that does authorised business with Iran, where those operations involve only non-sanctioned jurisdictions.
US persons may receive reports from owned or controlled foreign entities on transactions authorised under General Licence H, but are prohibited from engaging in Iran-related activities and cannot to attempt to influence Iran-related business decisions.