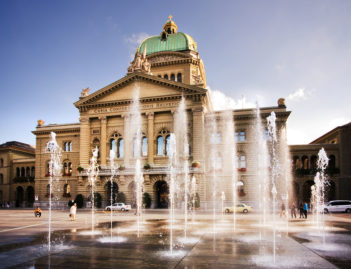 The Grand Chamber of the European Court of Human Rights has handed down its judgment in Al-Dulimi and Montana Mangement Inc. v Switzerland ECHR 219 [2016], finding in favour of the applicants who argued that Switzerland's decision to impose an asset freeze on them violated their right to a fair hearing.
The asset freezes were imposed by Switzerland pursuant to UN Security Council Resolution 1483, which targeted the former Iraqi regime. The Court found that, before imposing sanctions on the applicants, the Swiss authorities had a duty to ensure that the listings were not arbitrary. Further, whereas when the applicants challenged the sanctions the Swiss Federal Court merely verified that the applicant's names appeared on the UN's sanctions lists, the Court found that the applicants should have been given "at least a genuine opportunity to submit appropriate evidence to a court, for examination on the merits, to seek to show that their inclusion on the lists had been arbitrary". Consequently, the Court found that "the very essence of their right of access to a court had been impaired".
In addition, the Court noted that the UN sanctions system, in particular the procedures for listing people and entities and handling de-listing requests, had received "very serious, reiterated, and consistent criticisms". Significantly, it found that access to the UN's de-listing procedure could not therefore "replace appropriate judicial scrutiny at the level of the respondent State, or even partly compensate for its absence".