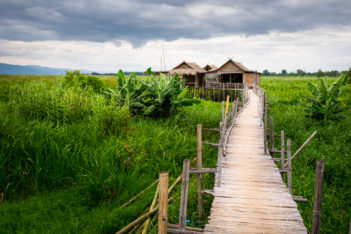 The USA has renewed its sanctions regime on Burma/Myanmar for another year, published a new general licence, updated 2 existing licences, and amended its SDN List. The US Treasury's press release explaining the changes is here.
The US imposed sanctions on Burma in 1997 and lifted its trade and investment bans in 2012 & 2013, but maintained the restrictions on importing Burmese jade or rubies and its SDN listings. The decision to renew sanctions on Burma is said to reflect ongoing concerns about people and entities who continue to obstruct political reform, commit human rights abuses, or propagate military trade with North Korea. The US has eased its sanctions to support Burma's political and economic progress following last year's elections.
The new general licence authorises US persons to conduct most transactions ordinarily incident to living in Burma, such as paying rent and buying goods or services. OFAC has updated General Licence 20, which authorises transactions ordinarily incident to exports to or from Burma involving a sanctioned person, to extend it indefinitely and permit certain transactions incident to the movement of goods within Burma. OFAC also added 2 currently designated banks to another general licence, so that the US now authorises most transactions involving all Burmese financial institutions. OFAC has removed 7 state-owned enterprises from the SDN List, and designated 6 new companies that are owned 50% or more by already designated people or entities.