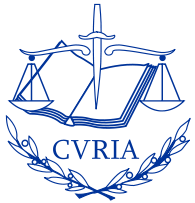 The EU General Court has refused Sharif University of Technology's application to annul its re-listing on the EU's nuclear sanctions on Iran, having succeeded in its application to annul its earlier listing (see previous blog). A link to the judgment is here – Case T-52/15 Sharif University of Technology v Council [2016]. The University was originally listed in 2012 for "providing support to Iran's proliferation of sensitive nuclear activities" and its listing was annulled because the Council had no evidence that it was prepared to disclose to support the claims that "SUT assisted the entities… to violate the restrictive measures adopted against Iran, or provided direct support to Iranian nuclear activities". It was then re-listed for (inter alia) involvement in military research and development, for the benefit of the Iranian government. The Court:
– rejected the University's argument that providing "support for the Government" did not cover research and technology development in military or military-related fields, in the absence of any connection between those activities and Iran's nuclear proliferation.
– held that support for the government of Iran does not have to be financial in nature, and that the existence of an arms embargo as part of the anti-proliferation regime establishes the connection between support for the Iranian government's procurement of military technology and its nuclear programme.
– said the Council had sufficiently substantiated the University's involvement in research activities with military applications.
– rejected the applicant's arguments that its listing was a misuse of the Council's powers, infringed its right to judicial protection and the principle of proportionality, and violated the rights of the defence (on the basis that all the relevant documents were disclosed to the University and it is legitimate for the Council not to disclose the identity of the proposing Member State).
–  dismissed the claim for damages since the listing was upheld.