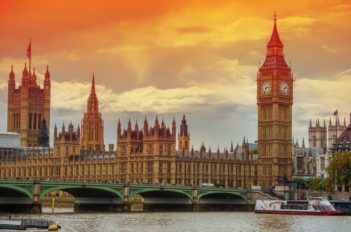 The House of Commons European Scrutiny committee has published its conclusions on recent EU sanctions measures relating to Iran, Central African Republic, Burma/Myanmar, and Ukraine & Russia. It has not cleared them all…
Iran
Considering the EU's decision in April 2016 to re-list Bank Saderat with new reasons on its Iran sanctions, after the bank had the annulment of its prior sanctions listing upheld by the Court of Justice (see previous blog), the Committee declined to clear the related measures from scrutiny. It said that Minister for Europe David Lidington had not provided an explanation as to why the Council considered that the new listing would be any more likely to withstand challenge than the previous one, adding that lack of any explanation in respect of the "barely discernible" changes gave rise to the inference that the new listing was an artificial legal device to prolong sanctions with a weak legal foundation.
Central African Republic
The Committee cleared the EU's decision in April to make minor amendments to the derogations under its arms embargo on the CAR and update the designation criteria for its asset freeze and travel ban, primarily to reflect that elections had taken place in the country (see previous blog). However, the committee objected to its scrutiny having been overridden in this case, distinguishing it from the EU measures targeting Joseph Kony (see previous blog) that it cleared last month. It stated that the override of its scrutiny was "part and parcel of a policy adopted recently by the Minister", by which he is "deliberately undermining scrutiny" by the House of Commons.
Burma/Myanmar
The EU's decision to extend its sanctions against Burma for a further 12 months, until 30 April 2017 (see previous blog), was cleared of scrutiny by the Committee. It noted the ongoing challenge posed by the influence that the Burmese military retains in government, and concerns about Burma's human rights situation, and asked the Minister to report back to it on an upcoming meeting of the EU-Myanmar Human Rights Dialogue.
Ukraine & Russia
The Committee has called for the Commons to debate the wider context of the EU's economic and sectoral sanctions against Russia, which the Minister has said should be extended in July in view of the fact that the Minsk peace agreements have yet to be implemented in full. In the meantime, the Committee has kept under scrutiny the EU's decision to extend its targeted sanctions against people undermining the sovereignty of Ukraine until 15 September 2016 (see previous blog).