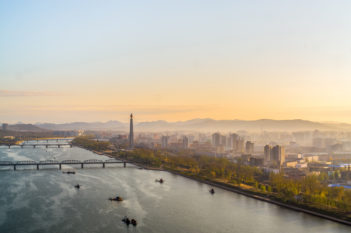 The EU has decided to expand its sanctions on North Korea, in view of what it called the "grave threat to international peace and security" posed by North Korea "in the region and beyond". In March this year the EU implemented the UN's wide-ranging new sanctions on North Korea, which included a ban on importing North Korean coal, iron, and iron ore, a prohibition on financial institutions opening new branches, subsidiaries, or representative offices in North Korea, and made any cargo originating in or destined for North Korea liable for inspection.
The new measures include prohibitions on:
the import of petroleum products, luxury goods, and additional dual-use goods from North Korea;
providing any public financial support for trade with North Korea or transferring funds to and from the country without authorisation;
investment by North Korea in the EU, or by EU persons in the mining, refining, or chemical industry sectors in North Korea, or any entity engaged in its illegal programmes; and
North Korean aircraft landing in, taking off from, or flying over EU territory, and on North Korean vessels entering EU ports.
See Regulation 2016/841 amending Regulation 329/2007 and Decision 2016/849, which consolidates and replaces Decision 2013/183/CFSP for the sake of clarity. See the UK's notice on the changes.