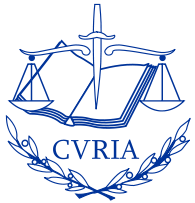 The General Court of the EU has annulled Good Luck Shipping's two re-listings in 2013 on the EU's nuclear proliferation sanctions on Iran (now lifted by the JCPOA). The judgment is here: Joined Cases T-423/13 & T-64/14 Good Luck Shipping v Council [2016]. Maya Lester QC acts for Good Luck Shipping.
Good Luck successfully challenged its original listing in 2011 (see previous blog) which had been on the basis of acting on behalf of the Islamic Republic of Iran Shipping Line (IRISL). This 2nd case related to its two re-listings in 2013. These listings were unlawful (and the Council ordered to pay the applicant's costs) because:
In the case of the 1st re-listing in June 2013, there was insufficient evidence; the Court said that a listing may only be assessed on the basis of evidence available to the Council at the time the listing was made, even if it could subsequently be justified by new evidence.
The 2nd re-listing later in 2013 were unlawful because Good Luck had been re-listed on the basis of connections with IRISL at a time when IRISL's own listing had been annulled.