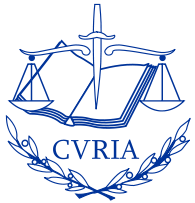 We have blogged on several cases in which the EU court has rejected challenges to re-listings of Iranian people and companies who originally had their sanctions listings annulled by the Court, but their re-listings upheld. In most of them, this is because the EU Council could not evidence their initial listings, which were based on allegations of involvement with nuclear proliferation, whereas they could sustain listings based only on allegations that they provide "support" to the Government of Iran (the more recent listing criteria). The General Court has just handed down 2 more judgments along these lines. Links to the judgments are here: Case T-63/14 Iran Insurance Company v Council [2016] and Case T-68/14 Post Bank Iran v Council [2016] and a link to our blog on their previous successful challenges is here.
The 2 judgments are very similar. Key points of interest are that the Court held that:
The criterion providing support to the Government of Iran is "too general to satisfy the requirement of EU primary law", including the EU Charter. However, the Court said it has a valid legal basis and does not violate legal certainty, arbitrariness (and other principles) because the Court has interpreted it as only applying only to a limited category, namely those "providing support to the Iranian government which, through its quantitative or qualitative significance, is likely to allow it to pursue nuclear proliferation". A link between support to the Government of Iran and nuclear proliferation is presumed by this criterion.
In the case of Iran Insurance Company & Post Bank Iran, the Court examined in some detail the evidence of each entity's financial support to the Government and upheld the EU's assessment (therefore their re-listings were justified).
There was therefore no error of assessment, and consequently no violation of the principles of equal-treatment, non-discrimination, sound administration, inadequate statements of reasons, misuse of power, legitimate expectations and proportionality.
Time should start to run from the date of notification to the applicant and not to its lawyers.