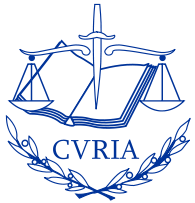 The General Court of the EU has annulled Aliaksei Mikhalchanka's inclusion on the EU's sanctions against Belarus, in Case T-693/13 Mikhalchanka v Council [2016]. His inclusion on previous EU measures against Belarus was annulled by the General Court in 2014 (see previous blog), but his application to annul the listing that replaced it in 2013 was inadmissible at that time. He has now successfully applied to have the replacement listing annulled.
The statement of reasons for the applicant's listing under the new measures was the same as under the previous measures, so as before the Court found that the Council had made a manifest error of assessment when it sanctioned him for supporting the regime's anti-democratic behaviour as an influential journalist on state television, without adducing any evidence to demonstrate his influence on the repression of political opponents and civil society or that of the program he presented. The Court also found that his interest in the proceedings remained even though he was de-listed after his application was lodged, as have been all but 4 other people targeted by the EU's sanctions on Belarus (see previous blog).
The Court dismissed the applicant's argument that the rights of the defence had been violated, finding that new notification was not needed for the replacement listing, in spite of the subsequent annulment of his old listing, because the reasons for his listing were the same in both cases and annulment of a listing does not also annul the original notification of that listing. It also dismissed the argument that the Council's reasons for the applicant's listing were inadequate. The Council was ordered to bear the applicant's costs.