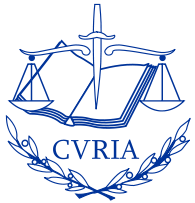 The European Court of Justice has dismissed Bank of Industry and Mine's appeal against the General Court's judgment in its unsuccessful application to annul its listing on the EU's anti-nuclear proliferation sanctions on Iran (see previous blog). See Case C-358/15 P Bank of Industry and Mine v Council [2016].
The Court upheld the finding, made in a number of other recent cases before the General Court (eg see previous blog), that the criterion of providing "support" to the Government of Iran did not violate the principle of legal certainty, given that the General Court had interpreted it as only applying to the limited category of those providing support to the Iranian government which, through its "quantitative or qualitative significance", is likely to allow it to pursue nuclear proliferation. The Court dismissed the argument that by interpreting the criterion in this way the General Court had rewritten it.
The Court again found that the Council is allowed to reserve the power to implement a sanctions regime to itself, and also dismissed the appellant's arguments on sufficiency of reasons, error of assessment, and violation of the principle of proportionality and its right to property. The Court ordered costs against the appellant.