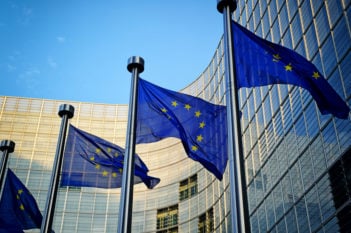 Advocate General Wathelet (the Belgian AG) has given an opinion in a request to the European Court of Justice for a preliminary ruling in relation to a judicial review brought in the UK by Rosneft (see previous blog) – Case C-72/15 Rosneft Oil Company OJSC v HM Treasury [2016]. His opinion is not binding on the ECJ. Rosneft's judicial review challenges the Export Control (Russia, Crimea, and Sevastopol Sanctions) (Amendment) Order 2014 which gives effect to some of the EU's sanctions on Russia in the UK. When the ECJ gives judgment (in a few months' time), the UK court will apply the ECJ's judgment.
AG Wathelet considers that:
Jurisdiction: the ECJ does have jurisdiction to give a preliminary ruling, after a detailed review of the parts of the EU's common foreign & security policy that are reviewable and those that are not.
Validity: Provisions of Regulation 833/2014 and Decision 2014/512, which it implements, are valid, apart from Article 3(5) of Regulation 833/2014, which allows a Member State to authorise certain transactions arising out of contracts concluded before 1 August 2014, which he considers invalid because it contradicts Decision 2014/512 on which it was based (which does not affect contracts concluded before 1 August 2014).
Vagueness: Regulation 833/2014 was not too vague to mean that a member state could not impose criminal penalties for breach before its scope had been clarified by the Court of Justice.
Interpretatation:

the term "financial assistance" includes the processing of a payment by a bank or other financial institution relating to an underlying transaction covered by Article 3(1) of Regulation 833.
Article 5(2) of Regulation 833 prohibits the issuing of or dealing with GDRs (global depository receipts) issued by Rosneft irrespective of when those shares were issued.
The meaning of "waters deeper than 150m" is to be taken as meaning vertically from the point of drilling.