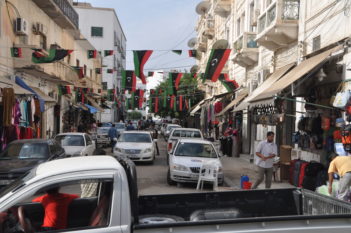 The UN Security Council has extended some of its UN sanctions until 31 July 2017, which target the illicit export of crude oil from Libya and require a vessel's flag state to prevent ships from loading, transporting, or discharging crude oil from Libya, (resolution here). The measures also require States to prevent vessels carrying Libyan crude oil from entering their ports, and to prevent people and entities engaging in financial transactions relating to Libyan crude oil. The mandate of the Panel of Experts assisting the Libya Sanctions Committee has been extended until 31.7.2017.
The Security Council has also asked the Government of National Accord, the Western-back unity government in Libya, to confirm that it exercises sole and effective oversight over the National Oil Corporation, the Central Bank of Libya, and the Libyan Investment Authority (LIA). Libya has recently requested that the Security Council approve a sanctions exemption for the LIA, which would allow it to manage its assets and stop billion-dollar losses that the fund is said to be incurring.
As foreshadowed last month (see previous blog), the EU has now sanctioned 3 people said to be opposing the unity government in Libya. They are Nuri Abu Sahmain, President of Libya's rival parliament in Tripoli the General National Congress, Khalifa Ghwell, its Prime Minister, and Agila Saleh Issa Gwaider, President of the Libyan Council of Deputies in the House of Representatives. These measures will apply until 2 October 2016. See Implementing Regulation 2016/466 implementing Regulation 2016/44 and Decision 2016/478 amending Decision 2015/1333.