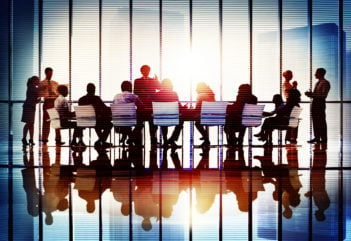 The Counter-ISIL Finance Group (CIFG), an organisation of 36 states co-chaired by the US, Italy, and Saudi Arabia, held its 4th meeting last week. The Group's formation is part of international efforts to provide a coordinated response to ISIL. It seeks to disrupt ISIL's finances by preventing it from using the international financial system, countering its exploitation of resources in or that pass through its territory, denying it funding from abroad, and preventing it from providing financial support to foreign affiliates.
At the meeting in Rome, participants discussed the need for enhanced efforts on ISIL's financial links to foreign affiliates, particularly in Libya, and how to improve engagement with the private sector by sharing ISIL-specific terrorist financing risk indicators. Presentations were given on implementing specific countermeasures to disrupt illicit cross-border financial flows and on preventing ISIL's oil and resources exploration and looting of antiquities.
The group also noted key successes in preventing ISIL from using the international financial system, including CIFG's collective designation of a significant number of ISIL individuals and affiliated groups under both domestic and UN sanctions, and in particular the expansion of the UN's al-Qaida sanctions regime to more explicitly target ISIL (see previous blog). It also mentioned important steps taken by the Government and Central Bank of Iraq to cut off banks located in ISIL-controlled territory from the Iraqi and international financial systems and prohibit ISIL-related money exchanges and transfer companies from conducting financial transactions. The co-chairs' joint press release is here.