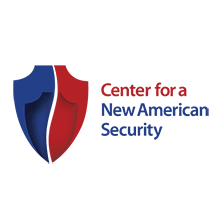 The Center for a New American Security (CNAS) has published a paper on the effects and effectiveness of US financial sanctions. It notes the centrality of financial sanctions to US national security policy in the 21st century, but says that the rapid evolution of sanctions as a foreign policy tool has left evaluations of their effectiveness lagging behind.
The paper says sanctions have often had "significant effects" and been "very effective" in some cases at advancing US policy aims; although they don't have a significant effect on the GDP of target countries, they can have a "powerful impact" on foreign investment, ease of doing business, and governance. "Sanctions may become one of the most important instruments of economic competition or hybrid warfare in the future". The paper cites Iran and Venezuela as examples of sanctions achieving their policy objectives and says that in Russia it has been difficult to distinguish the impact of sanctions from the impact of a collapse in oil prices on Russia's economy. In Syria, CNAS says sanctions were less successful; "never truly multilateral" and failed to target a major asset of the regime.
The paper also highlights problems with US sanctions policy, eg:
Sanctions have in several cases have led to greater corruption and authoritarianism.
The extent to which sanctions relief provides a reward for changes in behaviour has been limited by an unwillingness on the part of the private-sector to do business in a previously sanctioned country, eg Myanmar and Iran.
De-risking is a problem; private entities abandoning activities that may carry a sanctions risk.
The danger that the pre-eminence of the US financial system and the dollar are undermined by overuse of sanctions, also noted by Treasury Secretary Lew last month (see previous blog).
It is more difficult to determine the effects of sanctions on private entities such as cartels and terrorist groups.