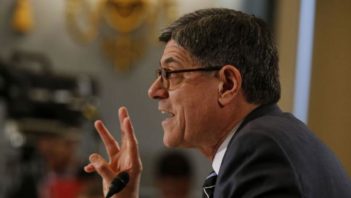 US Secretary of the Treasury Jack Lew gave a speech on US sanctions policy on Wednesday. The full text of the speech is here. Key points:
Sanctions are "forward-looking" and "not meant to dole out punishment for past actions"
The "ultimate and extreme steps" taken to sanction Iran should not become the starting point for responses to future crises.
There is a danger of sanctions overreach that would "ultimately drive business activity from the US financial system", with implications for the US economy and the potency of its sanctions.
Secondary sanctions "are viewed, even by some of our closest allies, as extra-territorial attempts to apply US foreign policy to the rest of the world". They "should only be used in the most exceptional circumstances… where we have international consensus, and when ordinary sanctions have fallen short of their mark".
International support
"The more international support there is for sanctions, and for their underlying objective, the more effective they will be".
UN Security Council resolutions are "the best way to reach consensus", for example recent UN resolutions sanctioning ISIL and North Korea.
The "ineffective" unilateral trade embargo imposed on Cuba by the US is an example of the problems that arise when there isn't broad international support for a sanctions regime. Some foreign subsidiaries of US companies had been "subjected to an untenable conflict of laws" as a result of legislation in places such as the EU and Canada prohibiting compliance with the embargo.
Providing relief
The US must be prepared to provide relief from sanctions when they succeed in effecting the desired change in policy, lest they "undermine our own credibility and damage our ability to use sanctions to drive policy change".
Sanctions will continue to be imposed on Russia until it meets its commitments under the Minsk process.
Implementing sanctions
"Powerful sanctions require investigators and analysts to track how key actors move and store their money and to build detailed cases drawing on intelligence analysis" as well as enforcement officers to investigate and penalise violations.
The US government "sought out asymmetries" when devising its sanctions programme against Russia – areas of significant Russian reliance on the West where imposing sanctions would cause minimal spillover on the US, its allies, and the Russian people.