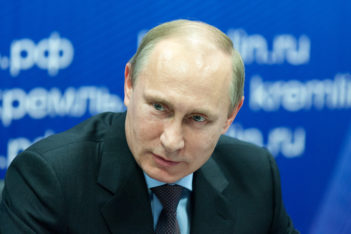 The US and EU have extended several of their sanctions regimes against Russia and Ukraine, which they first imposed in 2014 in response to Russia's involvement in the Ukraine crisis.
The US has extended its targeted sanctions against senior Russian officials, businessmen, and state-owned companies for 1 year until 6 March 2017, freezing their assets within US jurisdiction and prohibiting US persons from doing business with them. The sanctions also impose a travel ban on listed people. The White House's notice on the extension is here.
The EU has decided to extend its asset freezes and travel bans against around 146 Russian officials and pro-Russia separatists and around 37 entities, designated for undermining the territorial integrity or stability of Ukraine. These sanctions are likely to be extended for 6 months.
It has also decided to extend a separate regime targeting public corruption in Ukraine, which imposes asset freezes against 16 people said to have been involved in the misappropriation of Ukrainian state funds (1 person will be de-listed having repaid funds that were allegedly misappropriated). The EU is likely to extend these sanctions for 1 year. All new EU measures are due to be published in the Official Journal on Saturday 5 March.
It is reported that there was little debate between EU foreign ministers over the extension of these sanctions, but much greater disagreement is expected over the extension of the EU's sectoral sanctions which target the Russian economy.
Both the US and EU have stated that the duration of their respective sanctions regimes on Russia is tied to Russia's complete implementation of the Minsk peace agreements, which inter alia require that Russia help Ukraine to regain control over rebel-held areas. The US has accused Russia of continuing to support the rebels with money and weapons.