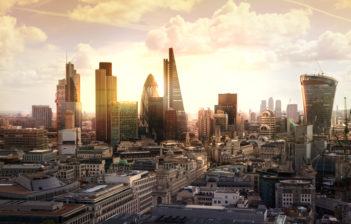 The Government's White Paper explaining the reforms Prime Minister David Cameron negotiated in February to the UK's membership of the EU, and outlining issues before the referendum on EU membership on 23 June 2016, is called 'The best of both worlds: the UK's special status in a reformed EU'. One of the reasons the White Paper gives for arguing that the UK is stronger in the EU is the UK's "leading role in securing strong EU-wide sanctions when we needed them against Russia and Iran." It discusses the UK's significant influence at EU Council discussions, driving EU activity, "leveraging the power of 28 countries and amplifying the impact that we would have had on our own". The examples it cites are:
"Nuclear agreement with Iran. The UK was instrumental in getting the EU both to impose tough sanctions on Iran, and to lead the negotiations that led to an agreement. And coordinated action across the EU to impose sanctions, rather than the UK acting alone, has had a stronger impact".
"Russian aggression in Ukraine. The UK and its allies ensured the EU imposed strong collective sanctions on Russia, which are having a significant economic impact on Russia".
"Sanctions on Syria. The UK worked closely with other Member States to agree sanctions on the regime, and aid to those displaced in Syria and the region, which now totals more than £3.5 billion from the EU".