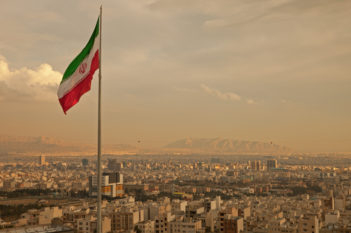 OFAC has designated 2 people and 6 entities for supporting Iran's ballistic missile programme and the designated Iranian airline Mahan Air:
Shahid Nuri Industries and Shahid Movahed Industries are listed for being owned or controlled by Shahid Hemmat Industrial Group (SHIG), said to be responsible for Iran's liquid-fuelled ballistic missile programme.
The entry for Islamic Revolutionary Guard Corps Missile Command has been amended to add the alias "IRGC Air Force Al-Ghadir Missile Command".
Jeffrey Ashfield, a UK national, has been designated along with his company Aviation Capital Solutions for negotiating the purchase of US-manufactured aircraft engines on behalf of Mahan Air.
John Meadows, also a UK national, and the company Aircraft, Avionics, Parts & Support Ltd (AAPS) have been designated for facilitating financial transactions with companies affiliated with Mahan Air, and working to provide it with aviation parts.
UAE-based companies Grandeur General Trading FZE and HIS Trading FZE, for providing financial assistance and support to Mahan air.
In the OFAC press release, Acting Under Secretary for Terrorism and Financial Intelligence Adam Szubin said the US "will continue to use all of our tools to counteract Iran's ballistic missile programme and support for terrorism, including through sanctions".