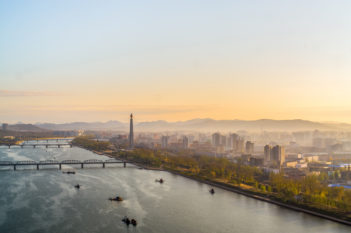 The US and EU have introduced new sanctions against North Korea, following the far-reaching sanctions resolution passed by the UN Security Council on Wednesday (see previous blog).
The US Treasury has designated 10 people and 2 entities with ties to the North Korean Government and its nuclear and weapons proliferation programmes, and the State Department has designated an additional 2 people and 3 entities for being involved in activities related to weapons of mass destruction and proliferation. In its press release, the US Treasury explains that the new listings complement the recent sanctions on North Korea signed into law by President Obama on 18 February 2016 (see previous blog).
The EU Council has added the 16 people and 12 entities targeted in the UN's new North Korea sanctions resolution to its own sanctions listings. Among them is the National Aerospace Development Agency, which was responsible for the rocket launch in February. The new measures will be published in the Official Journal tomorrow.