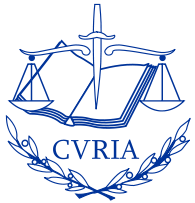 The Grand Chamber of the European Court of Justice (the EU's highest court) has dismissed an appeal brought by the National Iranian Oil Company (NIOC) against the General Court's decision in June 2014 not to annul its sanctions listing (see previous blog), in Case C-440/14 P National Iranian Oil Company v Council [2016]. NIOC was included in the EU's targeted Iran sanctions in October 2012, on the basis that it is state owned and provides financial resources to the Iranian government.
The judgment is interesting on the Court upholding the lawfulness of the listing criterion "support for the Iranian government"; and its comments on legal basis:
The ECJ agreed with the General Court that the criterion for NIOC's listing, that it provided support to the Iranian government, was not illegal for being so broad as to undermine the rule of law. The Court stated that the criterion "forms part of a legal framework clearly delimited by the objectives pursued by the rules governing the restrictive measures". The criterion was added "in order to target… activity which, even if it has no actual direct or indirect connection with nuclear proliferation, is nonetheless capable of encouraging it, by providing the Iranian Government with resources or facilities of a material, financial or logistical nature which allow it to pursue proliferation activities".
Legal basis: NIOC argued that the General Court was wrong to have said the Council did not have to specify the form of legal act pursuant to which it would be listed. The Court said that Article 296 TFEU "provides expressly for situations in which the provisions of the FEU Treaty do not specify the form of acts which may be adopted". The legal basis of the sanctions in Article 291(2) (an implementing power) rather than Article 215(2) TFEU, which requires a joint proposal from the EU's High Representative and the Commission, and the Council's reservation of the listing power to itself, were also valid.