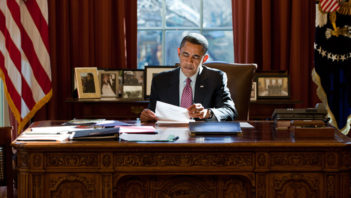 US President Obama has signed into law new sanctions on North Korea, following the country's recent nuclear and ballistic missile tests (see previous blog). The US Congress passed the bipartisan bill HR 757 last week.
The new sanctions extend a ban on exporting goods to North Korea to cover all items set out in Section 6(j) of the Export Administration Act 1979 (50 U.S.C. 4605) and broaden the scope of asset blocking rules to include entities controlled by or acting on behalf of a blocked person. Previously, the rules only applied to entities owned 50% or more by a blocked person.
The Act also significantly extends secondary sanctions, ie those applying to non-US persons outside of the US, so that they automatically block any person, US or otherwise, that has breached certain prohibitions. Breaches include importing or exporting banned items relating to nuclear proliferation, chemical and biological weapons, and missile technology, facilitating censorship by the Government of North Korea, or facilitating the import of luxury goods to North Korea.