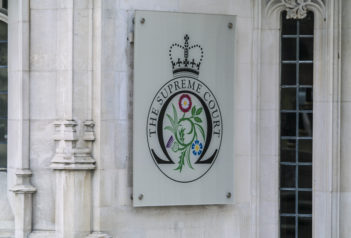 The UK Supreme Court has dismissed Mr Youssef's appeal in his judicial review of the Foreign Office's decision not to object to his listing on the UN's Al-Qaida 1267 asset freezing regime. A link to the judgment is here Youssef v Secretary of State for Foreign and Commonwealth Affairs [2016] UKSC 3.
The main grounds of challenge were that the FCO had reason to believe that the information on which Security Council members were relying was obtained by torture, and that the courts had used the wrong standard of review.
The Supreme Court has said there should be a hands-off / non-intrusive approach to judicial review of the FCO's decision. It is to be contrasted with the Ahmed judgment (HMT v Ahmed & Youssef) [2010] UKSC 2 & 5) which concerned (among others) the same Mr Youssef, in which the UK Supreme Court struck down the UK measure implementing his UN designation. The Supreme Court in Youssef has held that there is no duty to inquire into whether other states were relying on torture evidence, and that the legality of the measure was authorised by the EU implementing regulation (Regulation 881), unlike the measure at issue in Ahmed. The Court also took into account the fact that the UN Ombudsperson for the Al Qaida Sanctions Committee had recommended that Mr Youssef should remain listed.