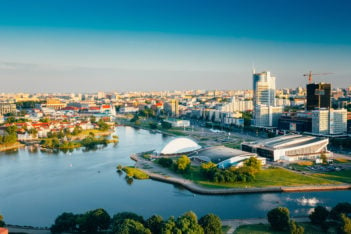 As foreshadowed (see previous blog), the EU has now published measures extending its asset freezes and travel bans against Belarus until 28 February 2017 only in relation to 4 people – all of whom are said to be involved in the unresolved disappearances of 2 opposition politicians, a businessman, and a journalist. The 4 people still subject to sanctions are:
Vladimir Naumov – Former Minister of Interior and former Head of the President's Security Service
Dmitri Pavlichenko – Former Head of the Special Response Group at the Ministry of Interior
Viktor Sheiman – Head of the Management Department of the President's Administration and former Secretary of the Security Council
Iury Sivakov – Former Minister of Interior, Minister of Tourism and Sports, and former Deputy Head of the Presidential Administration
Sanctions have been lifted in relation to President Lukashenko, 3 defence companies said to have close ties to the government in Minsk, and 169 others, in relation to whom sanctions had been suspended since 31 October 2015.
The renewal is made by Council Implementing Regulation (EU) 2016/276 implementing Council Regulation (EC) 765/2006 and Council Decision (CFSP) 2016/280 amending Council Decision 2012/642/CFSP. The EU's notice to the 4 people still subject to sanctions is here.