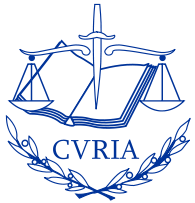 The General Court of the EU has dismissed Mahmoud Jannatian's application for damages arising from his listing on the EU's targeted Iran sanctions – Case T-328/14 Jannatian v Council [2016].
There are a number of interesting aspects of the judgment:
Mr Jannatian had been de-listed by the time of the judgment; he was originally included in 2010 because he was the Deputy Head of the Atomic Energy Organisation of Iran (AEOI), when in fact he had not held that role since 2007. Although the fact that his name had already been removed did not mean he no longer had an interest in the proceedings, the applicant had asked the court not to adjudicate on the annulment. The issue was his entitlement to damages from 2008 – 2015.
The Court said (for the first time) that it had no jurisdiction to rule on damage resulting from the travel ban, as opposed to the asset freeze, given that it was an act relating purely to EU foreign policy.
The Court said (again for the first time) that the purpose of the listing criteria in EU restrictive measures is "to protect the interests of the individuals concerned, by limiting the cases of application, extent or degree of the restrictive measures that may lawfully be imposed on those individuals".
In principle, damages were available arising from an asset freeze if there were a sufficiently serious breach of EU law causing damage; the provisions were intended to confer rights on individuals and the Council did not have any discretion as to whether to observe the applicant's fundamental rights.
There was a breach of EU law here because Mr Jannatian's inclusion was based on an error (that he was Deputy head of AEOI, when he was not) and the EU had not showed that he had continuing links with the AEOI. The Court said that would not have been a sufficiently serious mistake when he was first listed, but maintaining his designation for 7 years despite the Council being told that it was incorrect was sufficiently serious; "an administrative authority exercising ordinary care and diligence would… have understood that it was for it to verify" whether the reasons given were well founded when deciding whether to re-list him.
But the Court found that no damage was suffered from the asset freeze; the applicant had no evidence that he could not carry out bank transfers, and he had not claimed in time damage to reputation (which would be compensated in any case by a finding that the measures were unlawful).