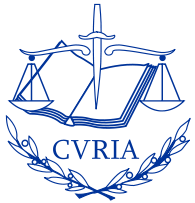 The ECJ has upheld the judgment of the General Court that Bank Mellat had been unlawfully included in the EU's Iran sanctions, following Advocate General Sharpson's opinion (see previous blog). A link to the ECJ judgment is here: Case C-176/13 P Bank Mellat [2016].
Since 2010, Bank Mellat had been listed by the EU for supporting Iran's nuclear and ballistic missile programmes, providing banking services to UN and EU designated entities, and for being the parent of FEE (UN designated). The ECJ held (in summary) that:
The General Court was right that the reasons for Bank Mellat's inclusion were too vague. In particular, the EU had not said which banking services it was said to have provided to which UN / EU listed entities. The Court reiterated (para 81) the case law requiring "specific and concrete reasons".
There was no evidence that FEE was a wholly owned subsidiary of Mellat, or that its UN designation justified Bank Mellat's EU designation.
The ECJ could not question the General Court's factual findings about Novin Energy, to which Bank Mellat supplied services, nor its conclusion that the bank's relationship with Novin did not constitute support by Mellat for nuclear proliferation.
The ECJ (at para 91) said that the court below was wrong to have said that the Council must demonstrate from its file that it assessed in advance the "relevant and validity" of the material concerning each entity, but that should not result in the judgment being overturned.
Meanwhile Bank Mellat's damages action in the UK against the Government for unlawful inclusion in the UK's proliferation sanctions (pre its EU listing) continues; see previous blog.