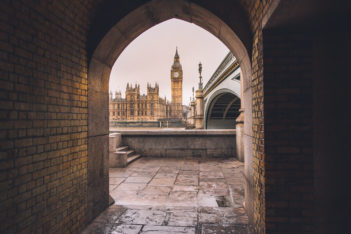 Sir Robert Owen has published his report into the death by radiation poisoning of Alexander Litvinenko in London, in November 2006. In light of the report concluding that it is a "strong probability" that the ex-KGB officer and critic of the Russian government was murdered on the order of the FSB (the Russian security services), and that the killing was also "probably approved" by then head of the FSB Nikolai Patrushev and Russian President Vladimir Putin, British Home Secretary Theresa May has announced that the UK has introduced asset freezes against Andrey Lugovoy and Dmitri Kovtun (HM Treasury notice here), who are named in the report as Litvinenko's killers, and there have been several calls for additional new sanctions to be imposed on Russia. Previous measures against Russia, taken in view of the belief that it was responsible for the death of Litvinenko, including the expulsion of four Russian embassy officials, tighter visa controls on diplomatic staff, and limited cooperation with the FSB will remain in place.
The new UK sanctions are imposed under the Anti-Terrorism, Crime and Security Act 2001 (part of the UK's autonomous sanctions powers), under which HM Treasury may make a freezing order where the Treasury has a reasonable belief that people specified in the order "have taken or are likely to take action which is to the detriment of the UK economy; or a threat to the life or property of one or more nationals or residents of the UK."
Leader of the Liberal Democrat party in the UK Tim Farron described the murder of Litvinenko as having "trampled over British sovereignty", and called for "EU travel bans, asset freezes… and a new Magnitsky Law to make sure that these people are held to account for what they did". In 2012, the United States introduced the Magnitsky Act, which sanctions those said to be responsible for the alleged murder of Russian lawyer Sergei Magnitsky, extrajudicial killings generally, and other human rights abuses.