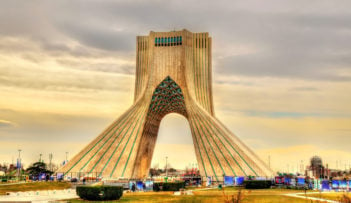 The EU and US have lifted nuclear related sanctions on Iran in accordance with the JCPOA. The new EU measure is here and the US announcement is here. This follows the report from the International Atomic Energy Agency sent earlier today to the UN Security Council verifying that Iran has taken the steps it agreed to take to comply with its side of the JCPOA nuclear deal agreed 6 months ago between the E3/EU+3 and Iran. The IAEA Director General's statement is here.
This means that the EU has replaced prohibitions on dealing with Iran in dual-use equipment, precious and other listed metals, diamonds, and graphite with a requirement for prior authorisation. Prohibitions on transactions relating to Iranian oil & gas products and related services, provision of engineering and maintenance services to cargo aircraft (not carrying goods on the Common Military List), bunkering and supply services to Iranian vessels, and on certain software have been removed. Several restrictions on financial services have also been removed, including a prohibition on trading in bonds with the government of Iran, a prohibition on providing insurance or re-insurance in Iran or to Iranian persons, and prohibitions on fund transfers to and from Iran.
A large number of people and entities have been de-listed from the EU's targeted asset freezes on Iran, reducing the number of listed persons from approximately 93 people and 467 entities to 29 and 94 respectively. The JCPOA relates only to the EU's nuclear-proliferation sanctions on Iran, and so listings under anti-terrorism and human-rights sanctions will remain in force, as well as an arms-embargo.
The US has lifted its nuclear-related "secondary sanctions" on Iran, which are those primarily targeting non US persons conducting business with Iran, including in the oil, banking, and shipping sectors. While the JCPOA carves out some exceptions to the general US trade-embargo on Iran ("primary sanctions"), such as trade in connection with parts for commercial passenger aircraft, the vast majority of it remains in place. As in the case of the EU, US anti-terrorism related sanctions on Iran will remain in force.
The IAEA will now begin verifying and monitoring Iran's nuclear-related commitments under the agreement. The EU and US reserve the right to "snap back" sanctions on Iran, if Iran is found to have violated its obligations. Following Implementation Day, the JCPOA provides for Transition Day, 8 years from July 2015 or when the IAEA director-general concludes that all nuclear material in Iran remains for peaceful activities, the EU will terminate any remaining nuclear-related sanctions on Iran, and the US will do the same or modify its remaining sanctions. In return, Iran will ratify an Additional Protocol on enhanced inspections. 10 years from July 2015, provided no UN sanctions have been reinstated the UN will pass a resolution terminating the JCPOA and will no longer be seized of the Iran nuclear issue.